Have you ever found yourself on a long drive under the bright night sky?
Starlight Drives is a series of illustrations about my road trips with family and friends. They represent a nostalgic feeling of missing home after a long trip. They represent that feeling of just wanting to get home.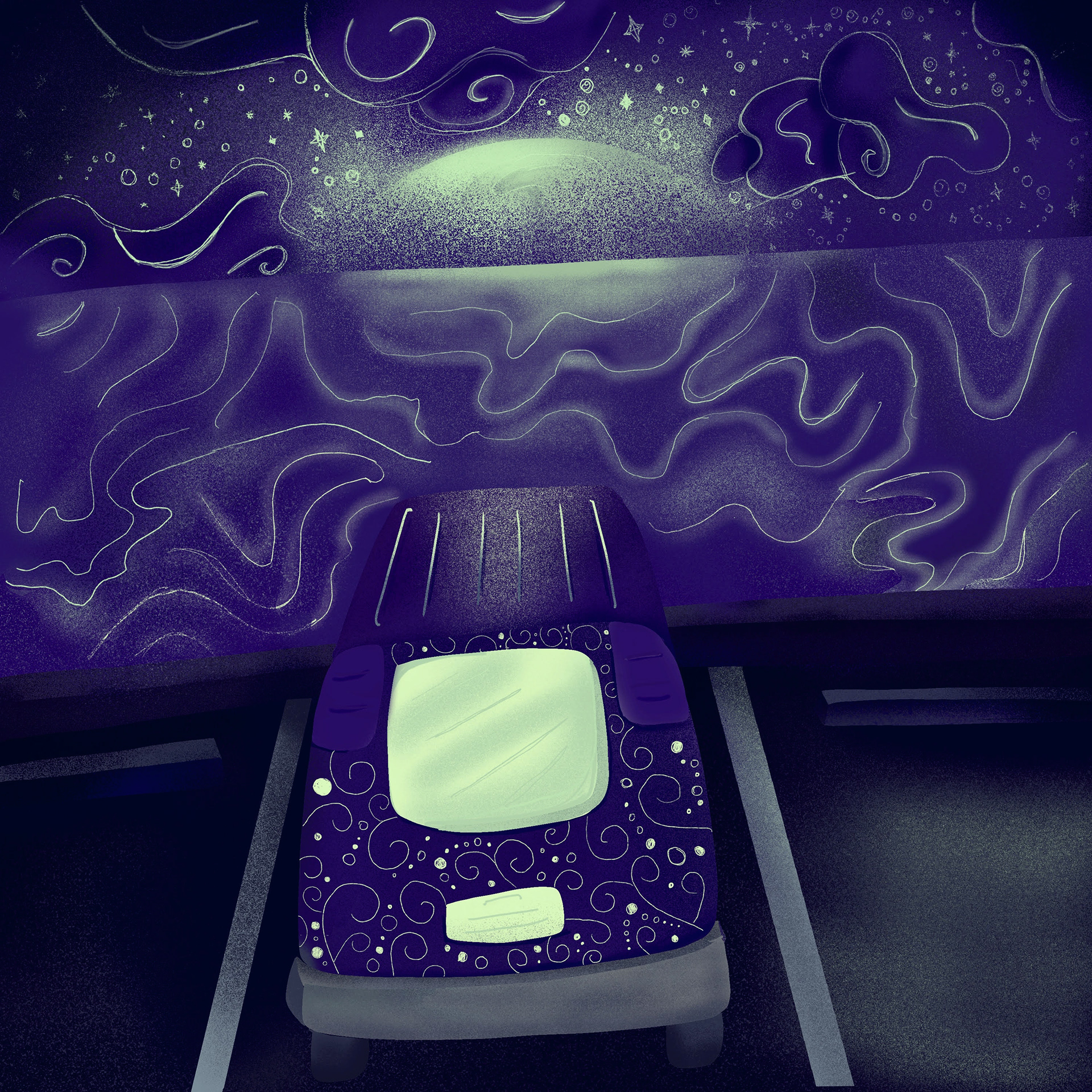 The waves crashed as we watched the moon. 
Starlight Drive by the Sea Waves
The moon illuminated our way home. The waves sang a lullaby as I fell asleep and dreamed of better days. 
​​​​​​​
I saw the lights of my city although the drive was still long.